Posted by Jackie Pfeifer on Sep 4th 2018
Ever wanted to try chocolate covered crickets? Well we have created this fun, easy to follow guide to make your own at home.
Items you will need:
Crickets
Milk Chocolate
Paraffin Wax
Mold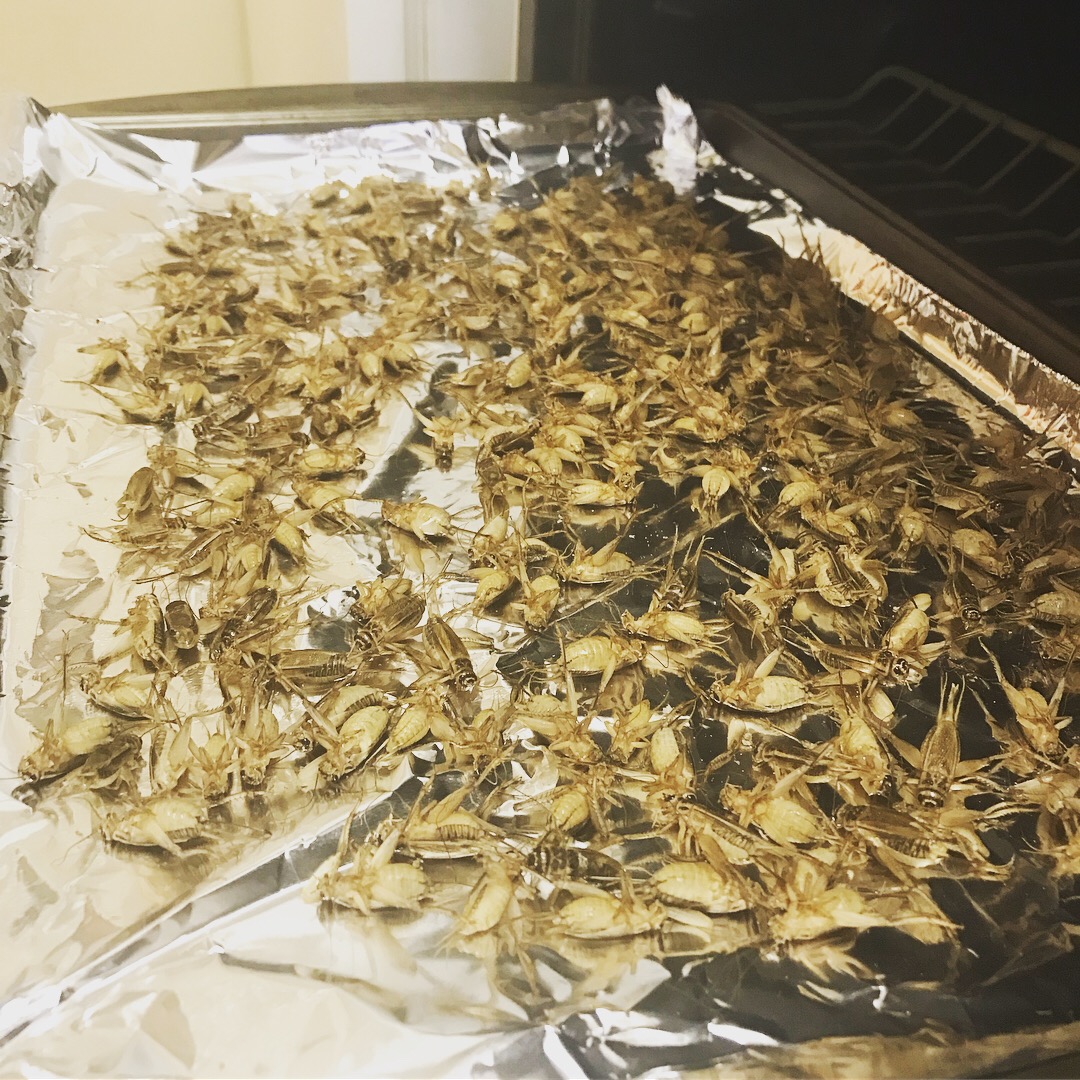 Directions:
Freeze your crickets for 2-3 hours. Once frozen, preheat oven to 250 degrees. Cover a large backing sheet with aluminum foil and spread crickets out evenly on sheet. Bake the crickets for about two hours or until the crickets are dried completely. Remove the baking sheet from the oven and allow the crickets to cool. Next prepare the chocolate mixture by melting the milk chocolate chips with the paraffin wax in a double boiler to prevent scorching. The paraffin thins the chocolate and helps it fill the mold more evenly. Add just a enough wax to thin the chocolate. Place a cricket in the candy mold and then fill the remaining space in the mold with chocolate. Allow to cool at room temp for 20 minutes and then place in the freezer for 15 minutes to set.